Webinar
Nonprofit Capacity Building | Assessing the Health of Your Grantees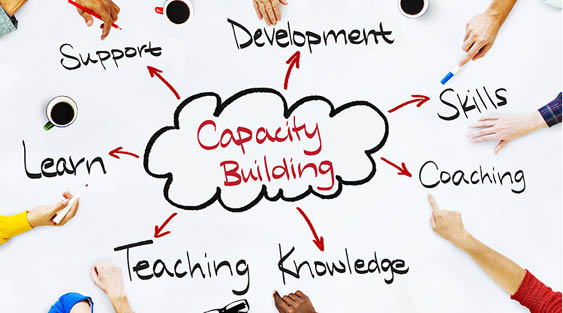 This program is the first in IPA's four-part Nonprofit Capacity Building Series. This series is designed to support philanthropy's ability to assess and then take action to assist struggling nonprofits within their communities.
This program is designed to help philanthropic organizations assess the health of grantees and address important questions and conversations to have with nonprofits.
The first portion of this program features Deputy Attorney General Tamara Weaver. 
Tamara will provide an overview of the role and authority of the Attorney General under the Indiana Nonprofit Corporations Act and the Indiana Deceptive Consumer Sales Act, including the practicalities of an Attorney General investigation into a nonprofit. She will discuss the Duty of Care and Duty of Loyalty as it applies to Officers and Directors and the importance of an organization having (and following) a Code of Ethics and Conflict of Interest Policy. Finally, she will cover ethical and legal concerns related to fundraising from both the perspective of the fundraiser and the donor.
The second portion of this program offers practical approaches to capacity building with Bryan Orander, president of Charitable Advisors, who will: 
Introduce a spectrum of capacity building and support approaches. 
Share takeaways from other foundation capacity building initiatives. 
Help you assess the readiness of an organization to benefit from capacity building support during both traditional times and the COVID-19 pandemic. 
A small panel of IPA member foundations will join Bryan to share why they started capacity building programs, as well as their successes and challenges. They will also share advice for foundations that want to increase their capacity building efforts.
Speakers
Tamara Weaver is a native Hoosier, born and raised in Chesterton, Indiana. She obtained her B.A. in Political Science from Valparaiso University and earned her law degree from the Valparaiso University School of Law. Tamara is also a Lilly Endowment Scholar from Porter County. She has been with the Office of the Indiana Attorney General since 2010 in a variety of capacities and currently serves as a Deputy Attorney General in the Consumer Protection Division. Tamara works on a variety of cases including charitable trusts and institutional funds, nonprofits, educational institutions, and other matters involving enforcement of the State's consumer protection laws.
Bryan Orander is president of Charitable Advisors and publisher of the Not-for-profit News and bi-annual nonprofit salary surveys. Bryan has been consulting with nonprofits across Indiana for more than 20 years, including both community and private foundations. Bryan led a ten year capacity-building initiative that supported 20 nonprofits in assessing and strengthening their impact and has assisted in developing capacity-building programs. He and his team work in partnership with the staff and board leaders of 15-20 nonprofits each year to refine and strengthen their work through organizational assessment/planning and staff and board succession/development. He has also facilitated organizational collaborations and combinations. He started his career with a Fortune 50 computer company, then spent six years with a large disability services provider in central Indiana before moving to a regional CPA/consulting and then starting Charitable Advisors in 2000. Bryan has a BS in Finance, MBA, and is a BoardSource Certified Governance Trainer.
IPA Member Panel
Maria Fruth, President & CEO, Healthcare Foundation of La Porte
Katie Ottinger, Community Investment & Grants Officer, Hancock County Community Foundation
Kallie Sulanke, Community Engagement Officer, Community Foundation of Muncie and Delaware County
Nonprofit Capacity Building Series
In response to COVID-19, IPA offers this four-part Nonprofit Capacity Building Series designed to support philanthropy's ability to assess and then take action to assist struggling nonprofits within communities. Separate registration for each event is required for participation. To access recordings to programs in this series listed below, please contact Jill Gordon.