Measuring Results Deep Dive Day

This workshop introduces participants to Results-Based Accountability (RBA), a practical framework to help foundations measure and communicate the impact of their grants and the differences they make. RBA is a simple but disciplined way of thinking, communicating, and taking action to produce measurable impact. It is a process that allows foundations and their partners to quickly move from talk to action and can be easily implemented to fit the needs and circumstances of different communities and programs. This program will help you and your foundation answer three simple questions:  1) How much did we do? 2) How well did we do it? 3) Is anyone better off?
Learning Objectives
By the end of program, participants should be able to:
Understand how to use the RBA framework to measure results and articulate impact
Develop a common language around: Results, Indicators, Baselines, and Performance Measures
Learn how funders and partnerships can use language discipline and data to work more effectively
What this program will cover:
How RBA works
How RBA can help
Why data is important in measuring results
Why common language is important in organizations and partnerships
How you and your grantees can get started right away
 
---
WHO SHOULD ATTEND?
This program is designed for executive directors, program officers, and evaluation/research staff of foundations looking to measure their and their grants' results. The framework is applicable to all types (corporate, private, community) and sizes of foundations.
---
COST
$85: Members
$135: Non Members
---
SPEAKER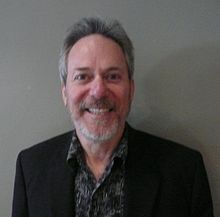 Mark Friedman is a speaker, consultant and author of the book Trying Hard Is Not Good Enough: How to Produce Measurable Improvements for Customers and Communities (2005).  Mr. Friedman founded and directs the Fiscal Policy Studies Institute (FPSI) in Santa Fe, New Mexico. He has provided training and consultation on his acclaimed Results Based Accountability™ (RBA) framework in over 40 US states and countries around the world. RBA has been used at every level of government and across nearly all government functions. It has been used by a wide range of non-government organizations including United Ways and charitable foundations. The Guardian called the framework "Simple Common Sense, Jargon-free."
Prior to founding FPSI in 1996, Mr. Friedman served for four years as a Senior Associate at the Center for the Study of Social Policy in Washington, DC. Before working at the Center, Mr. Friedman served for 19 years in the Maryland Department of Human Resources (the State's welfare and social services agency), including six years as the Department's Chief Financial Officer.
---
PROGRAM MATERIALS
Pre-reading Materials
Handouts