Impact Investing: Tools You Can Use
Join us for a free, action-oriented learning opportunity on impact investing. This program features leaders from Northern Trust, IFF, and the Healthcare Foundation of La Porte, who will discuss ways you can identify opportunities and leverage the data needed to develop an impact strategy that strengthens your grantmaking. 
The program begins with a brief introduction of impact investing and an overview of how an Indiana health foundation is using data to craft its impact strategy. We will then have a facilitated conversation on specific types of investments used to deploy capital for impact. Our program ends with a cocktail reception, giving you an opportunity to unwind and chat with other IPA members. Read about our featured speakers below.
What is Impact Investing?
According to Global Impact Investing Network (GIIN) investments made with the intention to generate social or environmental impact alongside a financial return are Impact Investments. 
Impact investments can complement grantmaking to create sustainable positive change and further a foundation's mission.  They can also create a "Local Impact Ecosystem" which encourages collaboration, leverage, and innovation between foundations, anchor institutions, and others interested in investing to create impacts.
Learning Objectives:
Review to basics of impact investing: terms, types, uses, innovations
Learn how data can be used to develop an impact strategy
Deepen understanding of how impact strategies can strengthen grant making
Indentification of capital tools and leverage opportunites
Highlight impact investment within Indiana
Network with other  funders interested in implementing impact investing strategies
 
---
RESOURCES
Impact Investing: Tools You Can Use - Presentation
Chicago Social Impact Bond Program - Press Release
Denver Social Impact Bond - Press Release
---
WHO SHOULD ATTEND?
This workshop is designed for foundation staff and board members, finance/investment committee members, and auditors wishing to explore implementation strategies to attract and deploy capital to leverage traditional grantmaking.
---
REGISTRATION
You must be logged into the website to register.  
IPA Members (no fee): To register yourself and/or a colleague at your organization, please log in and click the Register Now link above.
Non-Members (no fee): If you already have an online account to our website, please follow the instructions for IPA members shown above. If you do not have an existing account, you may register directly with D'ana Downing using the contact information below.
If you have questions, please contact D'ana Downing at ddowning@inphilanthropy.org or call (317) 630-5200 ext. 110.
---
SPEAKERS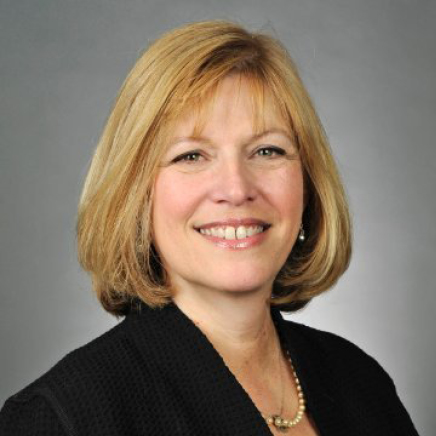 Debby Kasemeyer, Northern Trust
Deborah Kasemeyer is a Senior Vice President at Northern Trust, a $100 billion financial institution headquartered in Chicago, Illinois which is a leading provider in wealth management, asset servicing and asset management with assets under custody of US$6.1 trillion and assets under management of US$875 billion.  As the Director of Community Development & Investments, she oversees the Bank's community development activities in 19 states and Washington D.C. and a community development investment portfolio of over $600 million.  An early adopter of innovative community finance structures, Northern has closed two Social Impact Bonds (SIB) to date.  The first financed quality Pre- K in Chicago and the second focuses on providing housing and wrap around services for homeless in Denver.  A member of the Board of Directors of National Association of Affordable Housing Lenders (NAAHL) and IFF, she graduated from DePauw University with a B.A. in Economics.
Kirby Burkholder, IFF
Kirby Burkholder is the Executive Director of IFF's Eastern Region. In December 2013, he relocated to Detroit to lead IFF's expansion into Michigan and Ohio and to build on IFF's current work in Indiana. No stranger to building new IFF territories, Mr. Burkholder relocated to St. Louis in December 2007 after seven years at IFF's Chicago office. Mr. Burkholder joined IFF in February 2001 as a Real Estate Project Manager and was promoted to Director of Real Estate Consulting. As Director, he led multiple real estate consulting projects and provided planning, supervisory and management support for the department. His projects ranged from discrete consulting reports to $38 million development projects for more forty individual clients. From 2007 to 2013, Mr. Burkholder served as Executive Director – Missouri, where he was responsible for IFF operations in Missouri and Kansas. Under his direction, he has overseen the growth of IFF's loan portfolio to more than $75 million in closed loans. Prior to joining IFF, Mr. Burkholder spent four years at a Chicago community development corporation where he developed an asset management system for the organization's affordable housing portfolio and managed pre-development activities for commercial real estate development projects. Mr. Burkholder received his Masters in Urban Planning at the University of Illinois at Chicago and his undergraduate degree in Sociology from Goshen College. He is a graduate of the 2008-09 Leadership St. Louis program and was actively involved in the St. Louis community through the United Way, the Mayor's office, Washington University, Saint Louis Mental Health Board, Missouri Charter Public School Association and the Gateway Center for Giving. Mr. Burkholder continues to serve as a Board Member for City Garden Montessori Charter School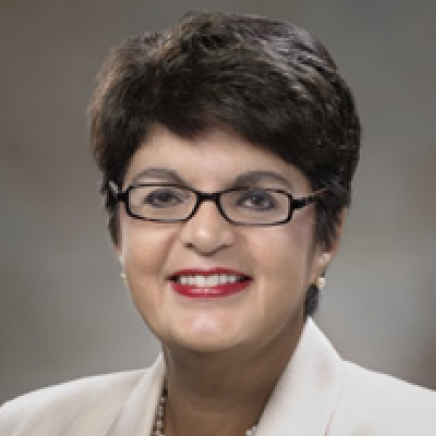 Maria Fruth, Healthcare Foundation of LaPorte
Maria started her career with La Porte Hospital in 1996 as the Director of Development. In January of 1998, she was named Chief Operating Officer of the La Porte Hospital Foundation and Executive Vice President of La Porte Hospital. She provided overall coordination for all aspects of The Foundation's important role. She also served as the administrator of several support service departments of the hospital (2011 to 2016) and Community Health and Dental Center (2011 to 2014). Her career with La Porte Hospital and the Foundation followed many years of teaching, community service and business experience. She received her Bachelor of Arts from the University Federal Minas Gerais, in Brazil. Mrs. Fruth is a member of the Association for Healthcare Philanthropy, Association of Fundraising Professionals and Council on Foundations. In 1999, she received her Certification in Fund Raising Management from Indiana University Center on Philanthropy, Fund Raising School. She has served on many not for profit boards in the La Porte area. Maria has resided in La Porte with her husband Greg since 1976 and they have three sons and two grandchildren.
---
THANK YOU TO OUR SPONSOR!