Where:
Community Foundation of Jackson County
107 Community Dr., Seymour, IN 47274
Add to Calendar
The Tax Act of 2017 reduces the number of Americans who will be subject to the federal and gift taxes in tax years 2018 through 2025. Join Laura Hansen Dean for a workshop that will focus on how to talk with donors about including philanthropy as a part of their plan to distribute assets after death.
The workshop will include strategy conversations about specific individuals, couples or families (anonymous, of course!) participants would like to move to the next step. Each participant should come prepared with information on their potential planned giver such as:
their past and current charitable giving;
what you know about thier long term philanthropic plans and goals;
the roles they have played in your county, region, including volunteer roles;
what you know about their personal and financial status; and
who you might need (board members, others) to help get the individual, couple, family to a conversation.
Target Audience:
The program is designed for community foundation executive directors, development officers and board members.
Speaker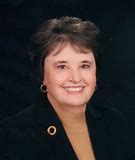 Laura Hansen Dean, J.D., Laura Hansen Dean and Associates
Laura is an attorney at Laura Hansen Dean and Associates, a charitable gift planning and consulting firm she founded in 1991. Her association with Indiana community foundations started in 1994 when she began serving as the gift planning consultant to Giving Indiana Funds for Tomorrow (GIFT), the technical assistance program of The Lilly Endowment. That same year she began working at The Indianapolis Foundation (IF), which started a 23 year association with IF, the Central Indiana Community Foundation and the Legacy Fund of Hamilton County. She also served as CEO of the Community Foundation of Southern Indiana. A magna cum laude graduate of Indiana Unversity School of Law, she has led gift planning teams at public universities, community foundations and academic centers on philanthropy. She has served on the board of directors of the Chisholm Trail Communities Foundation serving Georgetown, Indiana.
To download a printable PDF of Laura's bio, click here.
Cost
$25 per person (lunch will be provided)
Registration
Please register by: 3/20/18.
You must be logged into the website to register; then click the "Register Now" button above. If you do not have an existing account, you may register for one here. Please allow 48 hours for account approval, or for immediate access you may contact Marilee Steckler at 317-630-5200 Ext. 119.
Cancellation Policy: Cancellations received one week prior to this program will be honored with a full refund. No refunds will be issued after this date. In order to view or cancel current registrations, login into your account. Once you are logged in, click on "My Account" at the top of the screen. Your profile will show up in the main body of the webpage. Click on "Registrations" in the menu above your profile. Here you'll be able to view all your current registrations and cancel if necessary. You may also contact Jalen Roseberry at 317.630.5200 Ext. 129 to confirm or cancel your registration.
Questions? Please contact Jalen Roseberry with any questions by email or call at 317-630-5200 Ext. 129.