Meeting/Networking
Greater Indianapolis Program Officer (GIPO) Meeting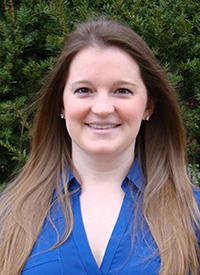 Network and learn with your program officer peers at the next Greater Indianapolis Program Officer (GIPO) meetup.
For this meeting, we welcome Laurie Burns with Central Indiana Community Foundation (CICF). Laurie specializes in data impact and analysis for the community investment team at CICF. She primarily works with the Summer Youth Program Fund and Community Crime Prevention Grant Program and also supports scholarship recipients. In addition, Burns, a LINK Youth Advisory Council alumna, facilitates both the LINK and Carmel Green Teen grant programs. 
Laurie will be discussing how she is supporting her co-worker Shanna Young (Scholarship Officer) with the major revamp CICF is undergoing for their scholarship processes in Hamilton and Marion County.
Want to Join GIPO?
GIPO is an IPA-member affinity group that meets throughout the year in an effort to grow relationships and learn from each other. GIPO is open to IPA members working within the greater Indianapolis area who serve in a program officer role. If you are interested in joining GIPO and/or the meeting above, please reach out Jill Gordon.