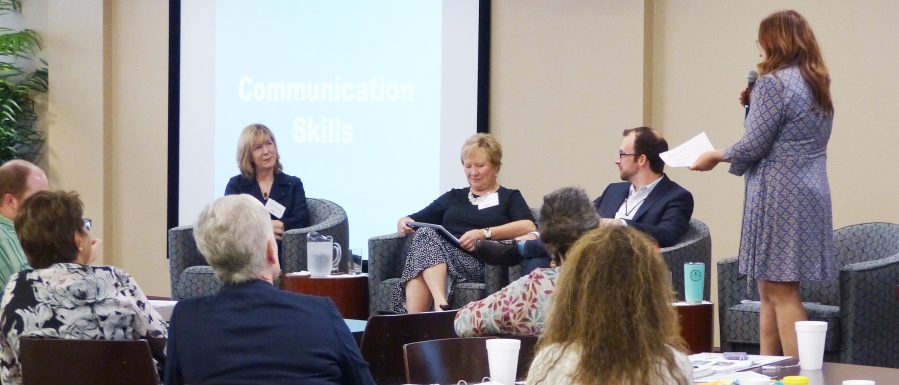 A comprehensive guide to philanthropic effectiveness. 
Giving and managing grants can be a learn-as-you-go experience. Building upon IPA's Grantmaking 101 workshop, Grantmaking 201 offers foundation staff and board members an advanced guide to effective grant management processes. We will dig deep into emerging trends, as we uncover the purpose, practice, and people shaping philanthropy.
Join Grantmaking 201 for strategies to help refine the purpose of your giving, enhance the practice of your giving, and maximize the impact of your giving.
Space is limited—reserve your place now.
Learning Objectives
The Purpose of Philanthropy: You will discuss and learn of issues and emerging trends which are shaping philanthropy, such as strategic grantmaking and impact investing.
The Practice of Philanthropy: Participants and faculty will share effective grant management processes: developing and communicating grant criteria, accepting and reviewing applications, conducting site visits, communicating funding decisions, and measuring grant effectiveness.
The People of Philanthropy: Through peer learning discussions, you will gain experience in developing and managing relationships with internal stakeholders (e.g. grant committees) external stakeholders (e.g. grantees).
Speakers
Sara Beggs, Intentional Philanthropy
Crystal Gunther, Community Foundation of Southern Indiana
Tony Macklin, Philanthropic Consultant
Marcy Minton, Community Foundation of Muncie and Delaware County
Jen Pendleton, Aly Sterling Philanthropy 
Ashley Peters and Sara Twining, BKD CPA and Advisors
Liz Tate, ECT Consulting
Michael Twyman, InExcelsis Consulting
Jenna Wachtmann, Ball Brothers Foundation
More speakers to be added
Who Should Attend?
Foundation staff and volunteers (grant committees, board members) responsible for making grant decisions, managing/overseeing grants
Families and philanthropists with foundations and donor-advised funds
Experience Level: The Grantmaking 201 curriculum is a comprehensive program specifically designed for grantmakers with 1-5 years of experience, and is an excellent orientation for new staff and trustees. The program is also useful for veteran foundation staff who would like to increase their professional networks, redesign their grant processes, or develop new grant strategies to increase the impact of their grants.
Cost
$175 for members and their trustees
$250 for non-members
Questions
Connect with Jill Gordon at 317.630.5200 Ext. 116.