Workshop
Grantmaking 101 Virtual Workshop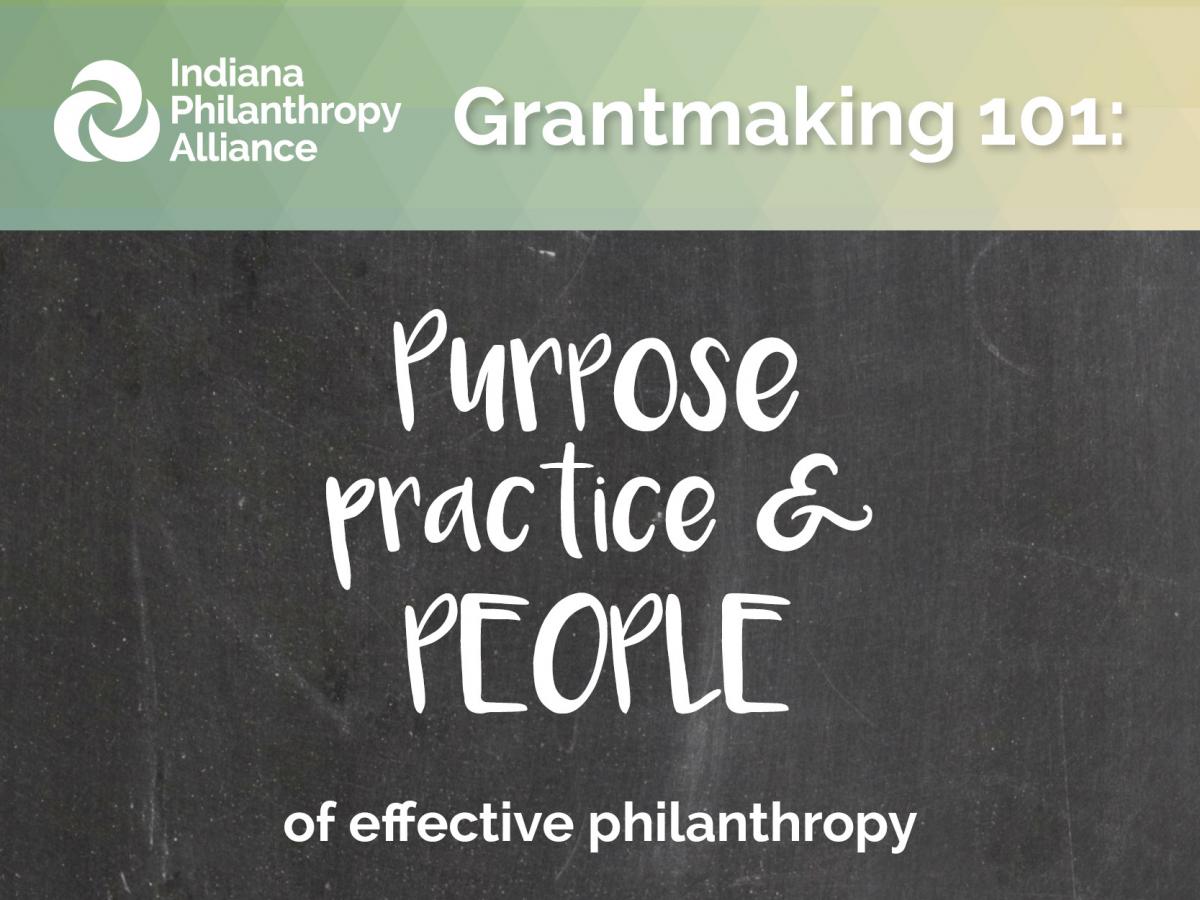 Join us for IPA's virtual workshop developed to help emerging grantmakers better understand the purpose, practice, and people of effective philanthropy.
This workshop will take place over three days, August 25-27, from 9 a.m. to 12 p.m. each day.
Giving and managing grants can often be an isolated "learn-as-you-go" experience. IPA's Grantmaking 101 virtual workshop provides individuals responsible for funding decisions with the tools and resources to increase the effectiveness of their grants. The course outlines best practices and specific strategies to help define the purpose of your giving, enhance the practice of your giving, and engage the people impacted by your giving.
Each participant receives resources that help address challenges in philanthropy, as well as a connection to peer-learning networks that continue past the program.
Learning Objectives
The Purpose of Philanthropy: Understand the history of philanthropy, as well as the national and local infrastructure supporting philanthropy.
The Practice of Philanthropy: Learn effective grant management processes.
The People of Philanthropy: Through peer learning discussions, understand how to develop beneficial relationships with internal stakeholders, such as your board, committees, and co-workers.
Who Should Attend?
Program staff and volunteers (grant committees, trustees) of Indiana foundations responsible for making grant decisions and managing grants
Families and philanthropists with foundations and donor-advised funds
Experience Level: The Grantmaking 101 curriculum is a comprehensive program specifically designed for new and emerging grantmakers. Designed by professionals and delivered by practitioners, it is a great orientation for new foundation staff. Because it is an interactive program, it is also an excellent update for foundation personnel who would like to increase their professional networks, redesign their grant processes, or develop new grant strategies to increase the impact of their grants.