Webinar
GIFT Management Liability Insurance Webinar
The risks posed to Director and Officers can be varied and challenging for any Foundation. This webinar will discuss the variety of Management Liability Insurance coverages and issues that a Foundation needs to consider in order to protect their board, their managers, and their organization's assets.  We will be providing guidance around benchmarking, pricing, coverage, and the questions to ask to ensure the Foundation's risks are appropriately transferred to an insurance carrier.  Specifically, we will be touching of Directors and Officers, Employment Practices, Crime and Fiduciary Liability.
Target Audience:
This webinar is designed for Indiana community foundations and IPA members only.
Speakers
Bill Mahoney, Sr. Risk Advisor of Property & Casualty at Gregory & Appel
Prior to joining Gregory & Appel in 2018, Bill worked for five years for CNA Insurance in Chicago as an underwriter. Bill works with clients from a wide array of industries, with focus on foreign-owned companies, as well as non-profit organizations.  Bill received his undergraduate degree in Business Marketing from the Kelley School of Business at Indiana University.
Reid Putnam, Vice President of Property & Casualty at Gregory & Appel
Reid advises on risk management and insurance for Non-profit Organizations, Healthcare & Medical Services, and the Technology & Life Science industries.  Reid is a part of the inaugural cohort of the Carnegie Mellon - Heinz College Cyber COPE Insurance Certification program. Reid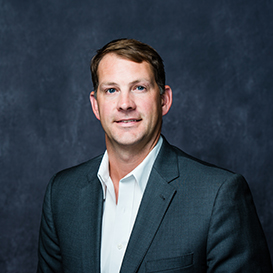 has been with Gregory & Appel since 2014.  Prior to joining Gregory & Appel, Reid held a variety of Underwriting and Management position with Chubb Insurance in New York, Ohio, and Indiana.  A graduate of St. Lawrence University, he is married with 3 daughters and resides in Carmel, IN.
Cost
Free for IPA/GIFT members.
Registration
Please register by 02/15/19. Please contact Jalen Roseberry with any questions by email or 317.630.5200, ext. 129.