Webinar
A Generation of Impact? Engaging the Next Gen for the Best Future of Family Philanthropy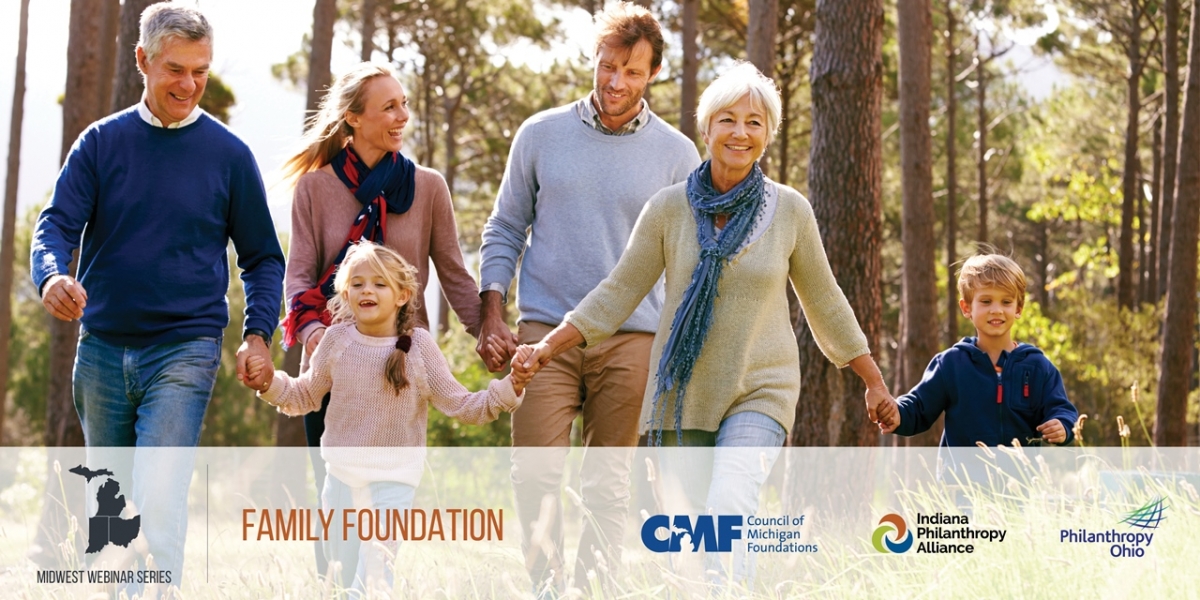 Millennial and Gen X "next gen" donors promise to be the most significant philanthropists ever.
As they are now stepping into their roles in family foundations, or starting up their own giving vehicles, they are looking to change giving in ways that will fundamentally transform the field. And they want to do so now, rather than wait until they retire to a life of philanthropic leisure. In this webinar, you will learn what years of research on these next gen donors tells us about how they want to be engaged, what they want to change to increase the impact of family philanthropy, and most important, what you can do to help them become the donors we all need them to be. You'll also hear from an experienced young donor who has helped lead her own family's next gen transition, and who is actively involved in cutting edge work toward systemic change. 
Speakers
Michael Moody is the Frey Foundation Chair for Family Philanthropy at the Johnson Center for Philanthropy at Grand Valley State University. In this role, he works to expand both the practice and the public understanding of family philanthropy. Trained as a cultural sociologist, with a Ph.D. from Princeton, Dr. Moody is co-author of the books Understanding Philanthropy: Its Meaning and Mission, The Philanthropy Reader, and Generation Impact: How Next Gen Donors Are Revolutionizing Giving. He is a frequent speaker and sought-after commentator on philanthropic trends whose work has been featured in the New York Times, Washington Post, Forbes, Chronicle of Philanthropy, Stanford Social Innovation Review, and many others. 
 
Alissandra Elizabeth Aronow, Vice President, Lovelight Foundation
Alissandra Elizabeth Aronow is a former competitive international ice dancer and has a BA in History of Art from the University of Michigan.  Alissandra serves as Vice President for the Lovelight Foundation, on the board of advisors for Figure Skating in Detroit, board of directors for GoodWeave and is on the National Advisory Counsel for Childrens Rights. She also serves as trustee at the Max M. & Marjorie S. Fisher Foundation, where in addition to acting as secretary, she works with the family on their impact investing. Alissandra also works on her own impact investing projects and focuses on developing programs at for-impact organizations in Detroit; these include youth development programs and anti- human trafficking programs. 
Registration
IPA Members ($0 per webinar): To register yourself and/or a colleague at your organization, please log in and click the Register Now link above.
All Others ($50 per webinar): Non-members can register by logging into IPA's website. If you do not have an account, you may create one here.
This program is part of the Family Foundation Midwest Webinar Series, which is produced in partnership by Indiana Philanthropy Alliance, Council of Michigan Foundation, and Philanthropy Ohio. Members of CMF and POH should register with their respective association. This series is designed for, but not exclusive to, staff and trustees working with family foundations or donor-advised funds. UPCOMING WEBINARS  |  WEBINAR RECORDINGS