Webinar
Family Foundation Webinar Series | Determining Donor Intent When the Donor is No Longer Engaged
Join us for strategies you can use to determine and preserve donor intent. You'll hear how Richard M. Fairbanks Foundation engaged trustees to move from Mr. Fairbanks' general intent to support "health" to a more strategic focus of addressing tobacco and opioid addictions. We'll also share how The Clowes Fund researched and published a book about their founder's life, and how that strategy impacted their foundation. This program is hosted by Indiana Philanthropy Alliance.
Target Audience:
Staff at family foundations who are struggling with honoring donor intent when the original donor is not actively engaged with the foundation.
Community foundation staff who manage donor-advised funds and struggle with honoring donor intent with disengaged donors
Foundations considering refining their donor's original intent to meet a pressing community need
Speakers
Moderator: Tony Macklin, CAP®, Coach to Foundations, Donors, and Organizations
Panelists:
Ell
en Quigley joined the Richard M. Fairbanks Foundation as Grants Officer in 2010 and was named Vice President of Programs in 2015. In her current role, she works with the president and program staff to implement the foundation's vision and goals, and she manages the foundation's day-to-day grantmaking activities. Ellen was formerly Chief of Staff for the Office of Congressman André Carson and Deputy Mayor for Community Affairs with the City of Indianapolis under Mayor Bart Peterson. She also practiced law in two Indianapolis law firms and acted as Executive Director of the Greater Indianapolis Progress committee. Ellen holds a B.A. in English from Indiana University and a J.D. degree, Summa Cum Laude, from Indiana University School of Law. She serves on the Board of Health & Hospital Corporation and of the IU McKinney School of Law Alumni Association and also co-chairs the Policy Committee for the Indiana Philanthropy Alliance.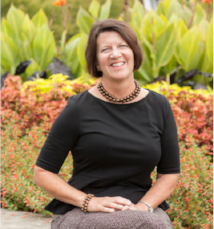 Beth Casselman joined The Clowes Fund in 2000 as the first professional leader of this family foundation, established in Indianapolis in 1952. Beth's career in philanthropy spans 25 years following a stint in public relations. She majored in journalism and earned a Bachelor of Science from Butler University as well as professional certificates from the Grantmaking School at Grand Valley State University and the Fundraising School of Indiana University. In 1992, Beth became the founding director of the Community Foundation of Boone County (CFBC); 15 years after leaving CFBC she returned to serve on its board, ending her term as board chair in 2016. Beth also serves on the National Center for Family Philanthropy Friends of the Family advisory committee and the Asset Funders Network Indiana Chapter steering committee. She is past chair of the Indiana Philanthropy Alliance (IPA) board, United Way of Central Indiana's Boone County advisory board, and has served on executive search committees for IPA, CFBC, and Boone County's United Way.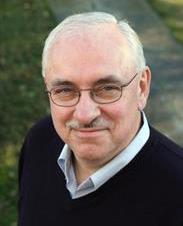 Dr. James B. Lemler serves as vice president of the Allen Whitehall Clowes Foundation and is a leadership consultant and educator in professional, corporate, educational, religious, and philanthropic settings. He is the author of articles and books on leadership education and organizational development and change and has been a presenter and speaker for conferences and smaller gatherings. A Senior Consultant for Ki ThoughtBridge, he has also served in that role for Trustee Leadership Development and as a facilitator and educator for the Center for Courage and Renewal. Educated at DePauw University, the University of Oxford, Nashotah House Episcopal Seminary, and Christian Theological Seminary, Dr. Lemler has offered consultation in the fields of leadership, education, negotiation, organizational development, and philanthropy nationally and internationally. He has been a consultant to the Lilly Endowment Inc., and a trustee of the Allen Whitehill Clowes Charitable Foundation.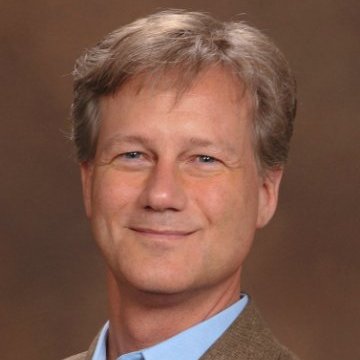 Tony Macklin is a Chartered Advisor in Philanthropy®, and he consults with donor families, grantmakers, and their advisors about purpose, use of resources, action planning, and learning. Tony is also managing the National Center for Family Philanthropy's "Community Foundations Family Philanthropy Network." He previously served as executive director of the Roy A. Hunt Foundation, a multi-generation family foundation. He facilitated changes in visioning, impact investing, grantmaking, trustee education, and back-office management for the family. In twelve years at the Central Indiana Community Foundation, he led grantmaking initiatives, advised generous entrepreneurs and families, attracted $39 million in assets and co-investments, and launched a social enterprise. He currently serves as a senior advisor to the Impact Finance Center, peer reviewer for The Foundation Review, and trustee of Awesome Boulder.
Registration
IPA Members ($35 per webinar): To register yourself and/or a colleague at your organization, please log in and click the Register Now link above.
Members of CMF, POH, or Forefront ($35 per webinar): Members of CMF, POH, and Forefront are encouraged to register through their association's website.
All Others ($50 per webinar): Those who do not already have an online account to IPA's website may register through the Council of Michigan Foundation's (CMF) website here. 
About Family Foundation Midwest Webinar Series
This series is designed for, but not exclusive to, staff and trustees working with family foundations or donor-advised funds. Programs in this series are free to IPA members and are produced in partnership by IPA, Council of Michigan Foundation, and Philanthropy Ohio. UPCOMING WEBINARS  |  WEBINAR RECORDINGS