Webinar
Family Foundation Webinar Series | All in the Family: Values-Based Grantmaking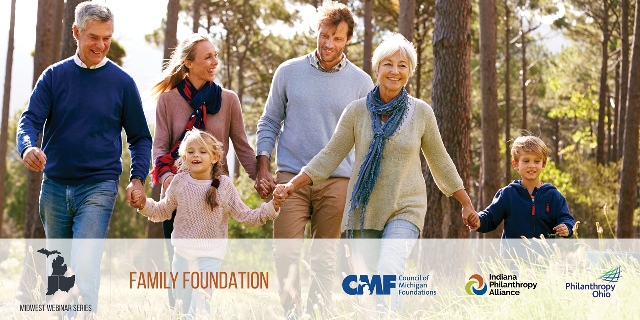 Family foundations have some of the strongest values for philanthropic giving, and many of those values endure through generations of family involvement. But what happens when new generations want to alter the foundation's scope or focus area?

Join IPA and Peak Grantmaking's director for effective practices program, Melissa Sines, for a webinar covering the most common values for foundations and how they are put into practice. We will also discuss the ins and outs of revisiting values as a foundation evolves over time.
Target Audience: The series is designed for staff involved with family foundations or who manage donor advised funds at a community foundation; however, grantmakers of all types are invited to attend.
Speaker
Melissa Sines
Director, Effective Practices Program
Melissa works with internal teams, external consultants, volunteer advisory groups, and partner organizations to articulate and highlight the best ways to make grants – Effective Practices.
Registration
IPA Members ($0 per webinar): To register yourself and/or a colleague at your organization, please log in and click the Register Now link above.
All Others ($50 per webinar): Non-members can register by logging into IPA's website. If you do not have an account, you may create one here.
Questions?
Please contact Catrena Morrow with any questions by email or call at 317-630-5200 Ext. 110.
About Family Foundation Midwest Webinar Series
This series is designed for, but not exclusive to, staff and trustees working with family foundations or donor-advised funds. Programs in this series are free to IPA members and are produced in partnership by IPA, Council of Michigan Foundation, and Philanthropy Ohio. UPCOMING WEBINARS  |  WEBINAR RECORDINGS