Webinar
Entry Points #3: Philanthropy's Response to the Substance Use Disorder Crisis
What role does philanthropy play in engaging local and state government to address the substance use disorder crisis? 
For philanthropy to have a tremendous impact in addressing the tragic substance use disorder crisis, new approaches to public policy and government partner engagement must be coordinated. Join this webinar to find out how philanthropy, nonprofit associations, and elected officials are uniquely positioned to collaborate and advance public policies related to substance and opioid use disorders.
By participating in this program, you will:
Learn from peer leaders doing work across multiple states.
Find opportunities for you to engage your local and state government representatives and implement strategies in your public policy agenda.
Expand your network of peers who are working on this critical issue area.
This is the final webinar of the Substance Use Disorder Crisis Webinar Series presented in collaboration by Indiana Philanthropy Alliance, Council of Michigan Foundations, Philanthropy Ohio, and Philanthropy West Virginia.
Speakers

Megan Folkerth, Senior Program Officer, Interact for Health
Meagan will share her role in coordinating Interact for Health's robust efforts to reduce tobacco use. Interact for Health has had a strong focus on tobacco control policy and engagement with local, state and federal entities.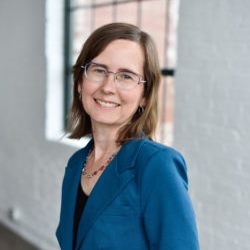 Amy Bush Stevens, Vice President, Health Policy Institute of Ohio
Amy will provide her key findings in her Overdose reversal and other forms of harm reduction Report and provide insight on how to implement comprehensive policies and approaches to address addiction.

Indiana State Senator Jon Ford, Indiana General Assembly
Discussing Milbank Memorial Fund, an endowed operating foundation that works to improve the health of populations by connecting leaders and decision makers with the best available evidence and experience.  Senator Ford will talk about how the Fund brings together legislators to a national conference on Substance Use Disorder.