Webinar
CSR as a Talent Attraction and Retention Strategy
The race to secure and maintain high-quality talent is no easy feat for companies but critically important for successful businesses. Today, corporations must balance their reputation, brand, and values with a purposeful talent management strategy to remain competitive and appeal to current and potential employees. The talent crisis and the growing anxiety around talent mismatch continue to drive greater emphasis on how corporate social responsibility (CSR) influences the attraction and retention of employees. As a corporate giving leader, how can you leverage your work to support this effort?
Join us to examine how corporate social responsibility (CSR) aids talent management. This webinar will provide a synopsis of the latest trends and how to use the insights to make the case and drive conversation with colleagues. We will also explore CSR perspectives across different generations and how to view your company's corporate giving strategy and opportunities for integration through a talent retention lens. 
This webinar is presented by Indiana Philanthropy Alliance, in association with Minnesota Council on Foundations, Council of Michigan Foundations, and Philanthropy Ohio.
---
SPEAKER
DeShele Dorsey Taylor, Chief Strategist Officer, Dorsey Impact Solutions
DeShele is a trusted advisor in the philanthropy and fundraising fields. With more than a decade of experience and successes, DeShele leverages her practical and theoretical expertise to support corporations, philanthropies, and nonprofits in the planning, development, and execution of outcome-centered initiatives that address social change. She has provided counsel to Fortune 500™ companies as a consultant and division leader for the corporate practices at TCC Group and Changing Our World. In 2013, she established Dorsey Impact Solutions to help organizations achieve greater impact.
Nicole Trimble, Executive Director, Impact Hiring Initiative, FSG
Nicole Trimble is Executive Director of the Impact Hiring Initiative at FSG. Nicole leads a community of pioneering employers and workforce partners interested in innovating best practices in hiring, retention, and advancement of Opportunity Youth and other populations facing barriers to employment. Prior to joining the initiative, Nicole designed and led global Citizenship, Sustainability & Community Affairs strategies and was on the Human Resources Leadership Team at Outerwall, the company behind Redbox, Coinstar, and ecoATM. Previously she was a Program Officer at the Bill & Melinda Gates Foundation, advised foundation and corporate clients at Philanthropy Northwest, held several positions leading national service initiatives, and was named a White House Champion of Change.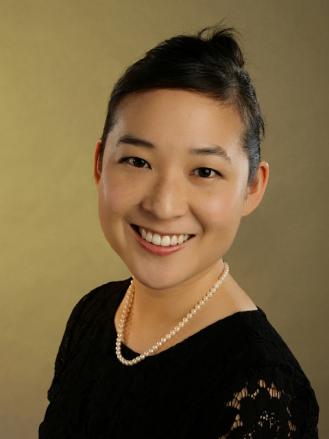 Kimberly Shin, Associate Director, FSG
Kim helps support the Impact Hiring Initiative with a focus on strategy and data. Launched in 2017, the Impact Hiring Initiative facilitates and supports a learning community of employers and workforce partners interested in innovating best practices in hiring, retention, and advancement of Opportunity Youth and other populations facing barriers to employment. Kim joins FSG from Teach for America, where she spent the last 8 years in a variety of roles. Most recently, she was the Interim Executive Director of Teach for America in Washington, leading the region's 50 corps members and 800 alumni. Prior to that, she was responsible for managing partnerships with school districts in the Puget Sound and Yakima Valley. Prior to this, Kimberly worked as an admissions counselor and the founding director of career services at a start-up college in New York City. 
---
REGISTRATION          
You must be logged into the website to register.  
IPA Members ($35 per webinar): To register yourself and/or a colleague at your organization, please log in and click the Register Now link above.

Members of POH, CMF, or MCF ($35 per webinar): Members of CMF, POH, and MCF are encouraged to register through their association's website.

All Others ($50 per webinar):  Those who do not already have an online account to IPA's website may register through the Council of Michigan Foundation's (CMF) website here. 
If you have questions, please contact D'ana Downing at 317-630-5200 ext. 113 or email her at ddowning@inphilanthropy.org.
---
ABOUT THE SERIES
This program is part of the 2017 Midwest Corporate Giving Series. Regional Associations from four Midwest states have collaborated to present this series of six webinars, which is designed for companies with either a corporate foundation or a corporate giving program.