Workshop
Counties, Cities, and Towns, Oh My!
How Local Governments Works, and How They Can Work with You 
Do you find the maze of county, city, town, and other local elected entities challenging to navigate? If you want to be more prepared to collaborate with local government officials, this Deep Dive Day will help. Counties, Cities, and Towns, Oh My! aims to bust some myths about local government and help participants understand the responsibilities, roles, and funding oversight of each local government body, both at the county level and at the city/town level.
The program will be led by an expert in Indiana local government, David Terrell, and participants will leave with better understanding of how local government works and walk away with some tips and tricks for working with elected officials in your community. 
In the first half of the program, we'll spend two hours exploring the mechanics of local government—who the entities are, and what they do—first at the county level and then at the city/town level. In addition, Terrell will discuss unelected officials who may play an important role in your community. 
The second half of the program will demystify the jungle that is local government funding. Local government accounting expert Jim Higgins, will help participants understand the primary sources of revenue available to local governments as well as, importantly, the legal restrictions that apply to each source.  
Finally, we'll end the day with a panel of Indiana mayors and community foundation directors who have worked closely with their respective local governments. The panel will offer participants greater understanding of how election officials view their work and potential collaboration with philanthropic partners as well as offer insights on lessons learned from past collaborative efforts.
Bring your questions about local government as we peak behind the curtain together.

Who Should Attend

This program is open to all IPA members.
Please register by Friday, August 20th at 5:00pm (ET).
 
Speakers
David Terrell is the Executive Director of the Indiana Communities Institute (ICI) at Ball State University and of the RUPRI Center for State Policy. The ICI was formed with the mission to help communities transition from development strategies based on physical capital investment and attraction to strategies based more heavily on human capital. It does this by performing research that informs state and local policy, and by engaging communities and organizations through training. The RUPRI Center for State Policy provides research and policy guidance on impacts on the rural dimension of states policies and initiatives.
Mr. Terrell previously served two Indiana Lt. Governors in various positions, including Senior Advisor and Deputy Chief of Staff, where he oversaw five state agencies. He also started the Office of Community and Rural Affairs, a state agency dedicated to rural community economic development. Under Mr. Terrell's leadership, OCRA gained national recognition for state-level community economic development policy.
Before joining OCRA, Mr. Terrell consulted with communities on economic and workforce development issues. He has experience in strategic planning, leadership development, and expanding economic and community development capacity.
Mr. Terrell spent nine years in manufacturing, spending most of that time as the plant manager for a steel wire manufacturer in Southern Indiana. He began his career in the Indiana Department of Commerce, in the Business Expansion Division.
Mr. Terrell has served on several boards and commissions throughout his career. He has received several high recognitions for his service, from communities and states, including the Governor's Distinguished Service Award and Sagamore of the Wabash.
A graduate of Indiana State University who earned his MBA from the University of South Florida, Mr. Terrell lives in historic Madison, Indiana, on the Ohio River.

Jim P. Higgins, CPA, CGMA
Mr. Higgins is a firm partner with LWG CPAs & Advisors, and his governmental experience is extensive, including previous employment with both the Indiana Bond Bank and the Indiana State Board of Accounts. He has worked with over 500 municipalities, political subdivisions, taxing authorities and not-for-profit entities in addressing their financing, budgetary, economic development and accounting needs. He has prepared and made presentations to local officials and their organizations, community groups, financing professionals, investors, legislators and rating agencies regarding municipal finance and economic development matters. He has more than 38 years of experience in working with Indiana communities on financial issues.
Mr. Higgins is also involved with Ball State University, serving on the Miller College of Business Alumni Society (current President), the Paul W. Parkison Department of Accounting Advisory Board and as an Assistant Lecturer/Executive in Residence in the Accounting Department. He was the 2014 recipient of the Miller College of Business Award of Achievement and was honored as the 2017 Beta Gamma Sigma Chapter Honoree.
He earned a Bachelor of Science Degree in Accounting from Ball State University, and he resides in Indianapolis.
 
Matt Greller was appointed Executive Director of Aim in 2002, then known as the Indiana Association of Cities and Towns. He previously served as the Executive Director of the Indiana Association of Cities and Towns Foundation, a non-profit affiliate of the Association. In 2018, the Aim Board of Directors acted to formally change Greller's title to CEO.
Before coming to Aim, Matt worked as a consultant for the Navy in Washington, D.C where he designed and implemented management systems on naval ships and submarines.
Since becoming CEO, Matt has focused on improving member service and more effective government affairs advocacy and modernizing the organization to better meet the needs of its members. Under his leadership, he has expanded services by creating the Municipal Management Institute, the first-ever Mayors School and Clerk-Treasurers School, the Indiana Mayors' Institute, a collaboration with Ball State University. Greller also spearheaded the launch of the Aim Medical Trust, a statewide health insurance pool for municipal government.
Matt has improved the Association's advocacy efforts by seeing the Indiana General Assembly pass important laws for cities and towns, such as the sweeping road funding reform package passed in 2017. He has helped build the credibility of the Aim and bring Aim to the table on important issues that will impact Hoosiers for decades to come.
Matt Greller is a native of Nashville, Indiana, and received a B.S. in 1994 in Public Administration from Indiana University, Bloomington. He has serves on the Board of Directors of the Indiana Fiscal Policy Institute, Accelerate Indiana Municipalities, and Aim Medical Trust. Matt is a former board member of the Indiana Society of Association Executives and Purdue University's Local Technical Assistance Program. Matt is a Certified Association Executive.
Matt is an active participant in his son's youth sports programs. He coaches school and basketball teams. Matt's family hosts a golf fundraiser in memory of his grandfather each year that provides college scholarships to Brown County High School seniors.
Greller and his wife Nikki have two sons, Ben and Zach.
David worked for the Indiana House of Representatives for 10 years.

In 1999, David joined the Association of Indiana Counties as the Legislative Director.  

In 2004, David was named as the Executive Director of the Association of Indiana Counties.  He serves as  primary staff to the AIC Board of Directors and Executive Committee.  He has served on several committees for the National Association of Counties (NACo).  He is a registered lobbyist and a board member for the Indiana Fiscal Policy Institute.  He is also a member of the State's Evidence Based Decision Making (EBDM) Team, Justice Reinvestment Advisory Council (JRAC).  
 
Panelists
Mayor Clint Lamb, Sullivan Indiana 
Denny Spinner, Executive Director, Indiana Office of Community and Rural Affairs (OCRA)
Mayor Richard Hickman, Angola Indiana
Jennifer Jones, Executive Director, Blue River Community Foundation
Jennifer Danic, President and CEO, Steuben County Community Foundation
Mark Baird, Executive Director, Tipton County Foundation
Panelists will continue to be published as they are confirmed. 
 
Ensuring Your Safety

IPA is taking precautions to ensure this event is safe for everyone by requiring attendees to comply with COVID-19 health and safety protocols that are at least as strict as those dictated by state and local law. Safety protocols will be provided to registrants prior to the event date.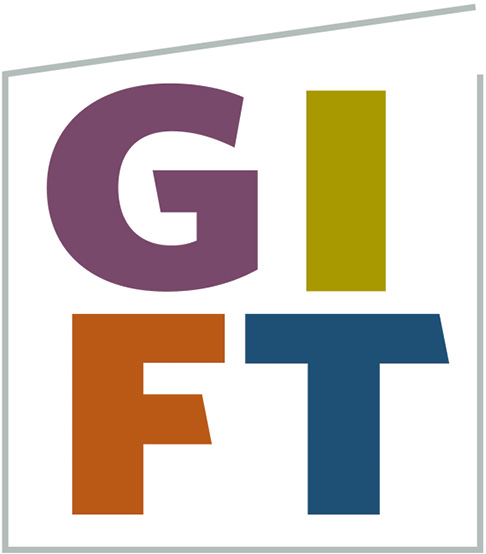 This event is produced by GIFT Technical Assistance, a signature program of Indiana Philanthropy Alliance.