Lecture
Public Lecture: Learning from Ford Foundation's BUILD Initiative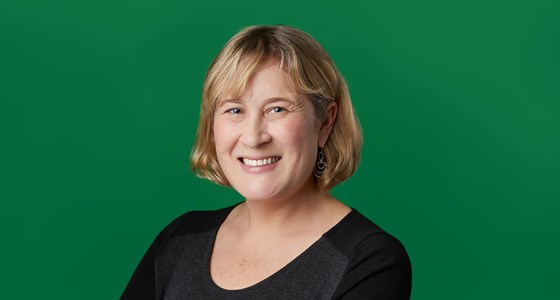 A Billion Dollar Bet to Enhance Impact Through Deeper, Longer-Term Grantee Partnerships
Kathy Reich, who directs the Ford Foundation's innovative BUILD Initiative, will visit Indianapolis on October 24, 2019, with colleague Chris Cardona, program officer for philanthropy at Ford (see below listing for more event dates).
They will discuss the Ford Foundation's five-year, $1 billion BUILD Initiative which is testing an approach to grantmaking that improves the management, resilience, and impact of vital civil society organizations around the world.
As such, it is at the epicenter of a growing number of funders eschewing an annual grantmaking cycle, taking a multi-year, strategic approach to help strengthen organizations to make a larger and more long-lasting contribution to the challenges they address. With fresh research in hand, Kathy and Chris will be ready to discuss BUILD's progress and learning to date.
Kathy currently chairs the board of Grantmakers for Effective Organizations and co-chairs the Fund for Shared Insight, enabling her to place Ford's experience in context for grantmakers and implementing organizations nationwide.
This event is presented by the IU Lilly Family School of Philanthropy and Indiana Philanthropy Alliance.
Speakers
Kathy Reich, Director of BUILD Initiative, Ford Foundation
Chris Cardona, Program Officer for Philanthropy, Ford Foundation 
More Ford Foundation Events
Separate registration is required.
INDIANAPOLIS
OCT. 24, 9:30-11:00 am, Indianapolis | IPA affinity group conversation with Reich and Cardona.
OCT. 24, 1:00-2:30 pm, Indianapolis | Public Lecture: Learning from Ford Foundation's BUILD Initiative Featuring Reich and Cardona.
FORT WAYNE
OCT. 25, 8:30-10:15 am, Fort Wayne | Community Foundation of Greater Fort Wayne hosts discussion for local nonprofit leaders and academics with Reich and Cardona.
OCT. 25, 11-1:30 pm, Fort Wayne | Public Lecture: Learning from Ford Foundation's BUILD Initiative Featuring Reich and Cardona.
Contact
If you have questions, please contact Jill Gordon.