Whether your work is regional, national, or global, the structure and approach that you use to activate local giving can have a big impact on your effectiveness.  Join us to hear from peers in the field that have broken through the place-based barrier to achieve cohesive giving strategies that still allow for local autonomy.
We will hear from three speakers, Melissa Smith, Program Manager, Community Affairs for DENSO International America, Inc. and Secretary of the DENSO North America Foundation, Sarah Friess, Senior Manager of Employee Programs for the Corporate Giving Program at Hagerty, and Emily Matthews, Foundation Manager at The Dart Foundation, on how their organizations are applying strategies to connect their giving programs across geographies.
Speakers
Emily Matthews
Foundation Manager, The Dart Foundation
As Manager of the Dart Foundation, Emily L. Matthews oversees all the charitable work of the Foundation in mid-Michigan, Sarasota and in approximately thirty domestic and international communities. Emily holds a Bachelor of Science from the University of Michigan, and a Juris Doctorate from the Indiana University Maurer School of Law in Bloomington, Indiana. Emily most recently served as Chief Operating Officer for the Capital Region Community Foundation where she provided leadership and direction for the administrative aspects of the Community Foundation's programs and activities. As a licensed attorney, Emily previously worked at Delta Dental Plan of Michigan as Associate General Counsel and served as a partner of the law firm of Foster, Swift, Collins & Smith.
Melissa Smith
Program Manager, Community Affairs for DENSO International America, Inc. and Secretary of the DENSO North America Foundation
Melissa Smith is the Program Manager, Community Affairs for DENSO International America, Inc. and Secretary of the DENSO North America Foundation. Since joining DENSO in 2001, she has held a range of corporate social responsibility roles, including safety compliance, environmental metrics management and now grant & volunteer management.
Melissa received a Bachelor in Science from the University of Maine and a MBA from Wayne State University. She is a graduate of the BCCCC Leadership Academy (2015 cohort) and Institute for Corporate Social Responsibility (2016 cohort).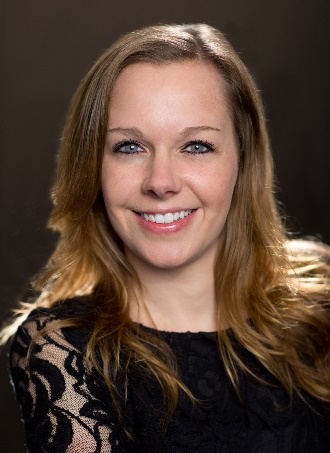 Sarah Friess
Senior Manager of Employee Programs, Hagerty
Sarah Friess is the Senior Manager of Employee Programs at Hagerty and has been with the company for over 12 years. She is responsible for creating and managing unique, brand aligned employee programs and events that maximize engagement and help retain top talent. She manages employee touchpoints, corporate giving, which includes the employee volunteer program, culture-focused engagement programs and the Traverse City Headquarters Reception team. Her focus is on human connections, how Hagerty approaches the way in which work happens, both independently and together, and the company's corporate social responsibility. Sarah obtained a Bachelor's degree in Psychology from Central Michigan University and lives in Traverse City with her husband, Matt, daughter Stella, and dog Gracie.
---
Registration
You must be logged into the website to register.  
IPA Members ($35 per webinar): To register yourself and/or a colleague at your organization, please log in and click the Register Now link above.

Members of POH, CMF, or MCF ($35 per webinar): Members of CMF, POH, and MCF are encouraged to register through their association's website.

All Other Funders ($50 per webinar):  Those who do not already have an online account to IPA's website, may register through the Council of Michigan Foundation's (CMF) website here. 
If you have questions, please contact Sarah Geis at 317-630-5200 ext. 117 or email her at sgeis@inphilanthropy.org.
---
This webinar is presented by the Council of Michigan Foundations, in association with Indiana Philanthropy Alliance, Minnesota Council on Foundations, and Philanthropy Ohio. This program is part of the 2017 Midwest Corporate Giving Series, which includes six webinars designed for companies with either a corporate foundation, advised fund at a community foundation, or a giving program.