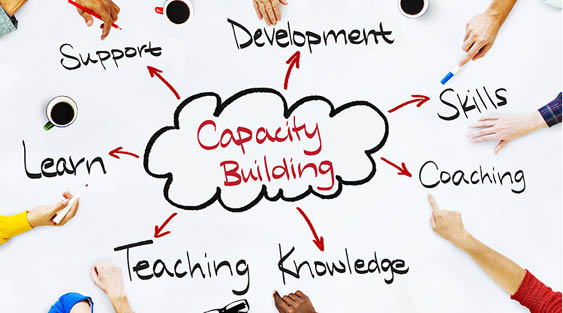 On a daily basis, large nonprofit organizations (more than $10 million in revenue and 25 staff members) meet the challenges of myriad funding sources, complicated personnel issues, and complex infrastructure needs. This webinar, the third in IPA's 2018 Capacity Building Series, outlines solutions you can use to help large organizations adapt, grow, innovate, and keep on doing what they do so well.
Facilitated by Mike Stone, the conversation will feature a grant maker and a nonprofit executive providing input on specific tactics to increase large nonprofits' capacity to fulfill their mission.
Explore:
How you can help your grantees become sustainable by helping them understand how to balance their mission, capital, and programs
The challenges facing large nonprofits and solutions to meet those challenges
Target Audience:
This program is designed for foundation staff and foundation grant committee members wanting to implement capacity building strategies to enhance their investments in large nonprofit organizations. Foundation staff members are welcome to host a "viewing party" for this webinar and invite their nonprofit grantees to join them for this program (see tips below).
Host a Grantee Viewing Party
Foundation staff are welcome to host a viewing party for this webinar and invite their grantees. These programs are designed to help foundations support nonprofits with tactics and clear communications regarding terms and outcomes surrounding organizational effectiveness. This is not a program to help nonprofits develop a capacity building plan; rather, this is an opportunity for foundations and grantees to start a dialogue and be on the same page regarding increasing organizational effectiveness. Below are some ideas for getting the most out of this program with your grantees.
Speakers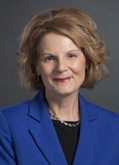 Cheryl Taylor, Foellinger Foundation
Cheryl Taylor has been the President and CEO of the Foellinger Foundation since 2001 and a member of its board of directors since 2002. She serves on its executive committee, investment and finance committee, and provides staff support for its board development committee. Cheryl is a member of the board of directors of Community Partnerships, Inc. and serves as the secretary/treasurer of Quest Club.

Sarah Zike, United Way of Central Indiana
Sarah began working with nonprofit organizations in 2005 at the IUPUI Solution Center, where she managed a program that funded faculty and student involvement in community organizations through research, class projects and internships. After working in business development with a tech start-up that served educational institutions, she returned to nonprofit work at United Way of Central Indiana in 2016.
At United Way, Sarah develops and implements capacity building programs that ensure continued support to agencies, whether they are in crisis or engaged in continuous organizational improvement. These efforts include all the commonly applied capacity building opportunities—training, grant making, coaching—along with creative co-investment strategies and case by case assistance to agencies designed to increase the impact of the work and help create more sustainable, long term solutions.
 
Moderator: Mike Stone, Impact Strategies
Mike launched his nonprofit consulting practice in 2005, after spending the early part of his career in higher education and later as executive director of a community foundation. As a consultant, Mike has served over 150 clients including private foundations, community foundations, United Ways, social service agencies, school systems, arts organizations, and community development organizations. 
Mike has written and taught numerous undergraduate courses in nonprofit management for Huntington University's EXCEL program.  He has published numerous articles for CausePlanet, a web-based resource for nonprofits, and in 2017 self-published a book titled, From the Inside Out: A Nonprofit's Guide to Meaningful Strategy.
Mike earned bachelors and master's degrees from the University of Louisville and a Ph.D. in higher, adult and lifelong education from Michigan State University. 
Agenda
10:00 am | Welcome and Introductions
10:05 am | Overview: Six Challenges Facing Large Nonprofit Organizations
10:15 am | Tools for Success: Foellinger Foundation's Foundation-invited Initiative (FII)
10:30 am | Determining and Meeting Needs: A Large Nonprofit's Perspective
10:45 am | Facilitated Discussion/Participant Q&A
About Nonprofit Capacity Building Series
IPA is partnering with Indiana nonprofit executive directors and Indiana foundation professionals to help you strengthen the impact of your philanthropic investments in nonprofit capacity. Our Nonprofit Capacity Building Webinar Series will include three webinars discussing strategies to help small, mid-sized, and large nonprofit organizations effectively grow, adapt, and deliver stronger programs. Research and best practices will be shared on what Indiana nonprofits need to be more effective and how foundations can support the needs of nonprofits of various sizes and at different points along the nonprofit life cycle. Join us for the following programs:
Cost
$25 for Indiana Philanthropy/GIFT members
$45 for non-members
Registration
Please register by: 3/19/2018
You must be logged into the website to register; then click the "Register Now" button above. If you do not have an existing account, you may register for one here. Please allow 48 hours for account approval, or for immediate access you may contact Marilee Steckler at 317-630-5200 Ext. 119.
Questions?
Please contact Catrena Morrow with any questions by email or call at 317-630-5200 Ext. 110.