Webinar
Capacity Building for Small Nonprofits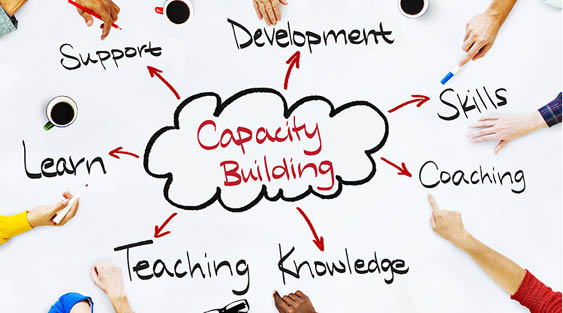 According to data from the Nonprofit Finance Fund, 61% of US registered nonprofits have annual revenue less than $100,000. These nonprofits have deep roots within their communities and often achieve impressive results with limited resources. This webinar, the first in IPA's 2018 Capacity Building Series, outlines strategies you can use to help small and emerging organizations adapt, grow, innovate, and keep on doing what they do so well.
Facilitated by Rebecca Kirby of Metamorphosis Consulting, the conversation features an Indiana grantmaker and a nonprofit executive providing input on specific tactics to increase small nonprofits' capacity to fulfill their mission.
Explore:
How you can help your grantees become sustainable by helping them understand how to balance their mission, capital, and programs.
Three challenges facing small nonprofits and solutions foundations can support to meet those challenges.
Target Audience:
This program is designed for foundation staff and foundation grant committee members wanting to implement capacity building strategies to enhance their investments in midsized nonprofit organizations. Foundation staff members are welcome to host a "viewing party" for this webinar and invite their small nonprofit grantees to participate in this program with them.
Speakers
Kim Davidson, Program Officer, Dekko Foundation
Kim Irwin, Executive Director, Health by Design
Moderator:  Rebecca Kirby, Metamorphosis Consulting
Cost
$25 for Indiana Philanthropy/GIFT members. 
$45 for non-members.
About Nonprofit Capacity Building Series
IPA is partnering with Grantmakers for Effective Organizations, Nonprofit Finance Fund, Indiana nonprofit executive directors, and Indiana foundation professionals to help you strengthen the impact of your philanthropic investments in nonprofit capacity. Our Nonprofit Capacity Building Webinar Series  includes three webinars discussing strategies to help small, mid-sized, and large nonprofit organizations effectively grow, adapt, and deliver stronger programs. Research and best practices will be shared on what Indiana nonprofits need to be more effective and how foundations can support the needs of nonprofits of various sizes and at different points along the nonprofit life cycle. Join us for the following programs:
Registration
Please register by: 1/22/2018
You must be logged into the website to register; then click the "Register Now" button above. If you do not have an existing account, you may register for one here. Please allow 48 hours for account approval, or for immediate access you may contact Marilee Steckler at 317-630-5200 Ext. 113.
Questions?
Please contact Catrena Morrow with any questions by email or call at 317-630-5200 Ext. 110.