Webinar
Capacity Building: Meaningful Community Giving Days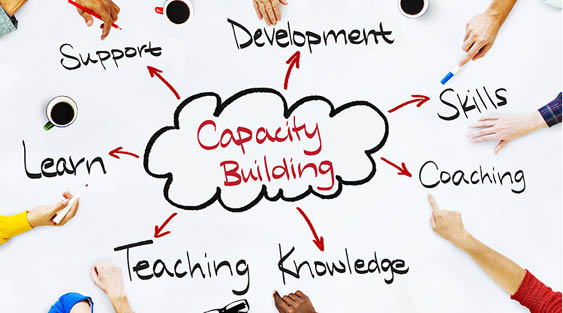 Join us to hear how two foundations found success by putting a unique twist on Giving Days. 
Community foundation leaders from St. Joseph and Hancock counties will explore victories and challenges associated with a well-planned and effective Giving Day. They'll walk you through a more thoughtful approach and share tools for success. Our speakers will also discuss how their intentional campaigns resulted in a higher profile for their foundations and improved relations with nonprofit and donor communities.
Topics covered in this webinar include stakeholder engagement (foundations, DAFs, individual donors, volunteers), marketing, media support, and strengths and weaknesses from foundation and nonprofit perspectives.
This program is designed for Indiana foundations considering implementing—or partnering with other philanthropic organizations to implement—a Giving Day to enhance and increase their investments in nonprofit organizations. Foundation staff members are welcome to host a "viewing party" for this webinar and invite their nonprofit grantees to join them for this program (see below).
Host a Grantee Viewing Party
Foundation staff are welcome to host a viewing party for this webinar and invite their grantees. These programs are designed to help foundations support nonprofits with tactics and clear communications regarding terms and outcomes surrounding organizational effectiveness. This is not a program to help nonprofits develop a capacity building plan; rather, this is an opportunity for foundations and grantees to start a dialogue and be on the same page regarding increasing organizational effectiveness. Below are some ideas for getting the most out of this program with your grantees.
Speakers
Rose Meissner
President, Community Foundation of St. Joseph County
Rose joined the Community Foundation of St. Joseph County when it was established in 1992. Under her leadership, the foundation has grown to be one of the top 100 community foundations in the United States. Meissner holds an MBA from Indiana University's Kelley School of Business, an MA in English Literature, and a BA in Economics from the University of Notre Dame. 
Mary Gibble
President, Hancock County Community Foundation
Mary's experience in the community foundation sector began in 2003 when asked to serve as a Hancock County Community Foundation (HCCF) board member. In 2005, she was hired as HCCF's program officer and managed the administration of both grants and scholarships. These early experiences provided her the understanding of the sector's important work and the inspiration to connect others to the unique tools that community foundations provide in support of nonprofits and community enrichment. In 2006, Mary was named president. Her role at HCCF includes executive oversight for the stewardship, management, and operational functions of the organization with a heavy emphasis in donor development and community leadership. During her tenure, HCCF has added 202 new funds and $21,022,475 in contributions. 3,980 new donors have contributed to a variety of charitable causes. 
Cost
$25 for Indiana Philanthropy Alliance/GIFT Members
$45 for Non-members 
Registration 
You must be logged into the website to register; then click the "Register Now" button above. If you do not have an existing account, you may register for one here. Please allow 48 hours for account approval, or for immediate access you may contact Marilee Steckler at 317-630-5200 Ext. 119.
Questions?
Please contact Catrena Morrow with any questions by email or call at 317-630-5200 Ext. 110.