IPA has a skilled team of independent consultants experienced in working with philanthropic organizations, and we can match you with the best consultant for your project. Go here to learn more about IPA's Consulting Services program.
Sara Beggs
Areas of Expertise: Strategic research and planning, grant program development, family and board engagement and succession, retreat and meeting facilitation
Having supported and collaborated with foundations for 20 years, Sara has a deep knowledge of the legal, administrative, governance, and grantmaking functions of foundations. She brings an innate sense of what is practical when working with clients on strategic research and planning; grant program development; family and board engagement and succession; and retreat and meeting facilitation. Sara also understands the deeper work that revolves around managing change and building consensus among boards, staff and communities.
Her most recent work includes: helping a two-generation board develop and create buy-in for its first strategic initiative; assisting a board in narrowing its five focus areas to one; and defining a sustainable model for non-family engagement and board succession for an independent foundation. Prior to 2016, Sara shared her time between Intentional Philanthropy and Exponent Philanthropy where she served in senior positions for 15 years. Most recently, she focused her energy on helping funders achieve impact and engage in evaluation. Through tools like the 10-Minute Impact Assessment, conference trainings, small group learning, and one-on-one consultations, Sara helped funders define a clear focus, and a manageable and meaningful strategy that is grounded in a deep knowledge of the field. She also guided foundation boards through an assessment of their strengths and challenges, and formulated a plan for making improvements. Prior to the impact work, she authored several publications including The Foundation Guidebook, The Trustee Handbook, and several legal primers. Sara's prior work was in the field of community and economic development, after receiving her BA with honors in economics from Boston College.
---

Willis Bright, Jr.
Areas of Expertise: Strategic frameworks and implementation plans, executive coaching, strategic grant making, building strong funder/grantee relationships
Willis attributes much of his success in human services, education and philanthropy to the knowledge, skills and values he gained during his social work education during the 1960s. Both at the University of Kentucky (BA/66) and the University of Michigan (MSW/68) he learned to work with diverse individuals, groups and communities. "Listening" and "starting where the client is" - foundational social work values - have echoed throughout his 48 years of professional practice.
Captain Willis served two years directing a multi-service center at Fort Belvoir, Virginia during the Vietnam conflict. Civilian Bright then worked in the Iowa State University Dean of Students Office and Student Counseling Service. While in Iowa, Willis directed a small town urban ministry program then served as Parent Involvement Specialist for the Head Start Training office. In 1975, Willis joined the Center for Youth Development & Research (CYDR), University of Minnesota. As an assistant professor, he consulted with youth services in Minneapolis/St. Paul and taught about programs and services to youth. He was a team member for a Lilly Endowment funded project to assist national girls-serving organizations to collaborate and provide quality services. Willis later became the social work faculty member for a multi-disciplinary Adolescent Health Program. Consulting work with the Minneapolis Foundation led Willis to the Honeywell Corporation, Corporate and Community Responsibility Department. For six years he worked with the Department and the Honeywell Foundation, having a unique opportunity to advise senior management of a transnational corporation on its international corporate responsibility during South Africa's apartheid era.
From 1987 until retirement, Willis worked at Lilly Endowment in the areas of youth and community development issues in Indiana. As Director of Youth Programs Willis encouraged more collaboration between youth service organizations, enhanced the quality of summer programs through a funders collaborative, and practiced grantee-centric philanthropy. Since 2012 Bright Visions Inc. has worked with groups on strategic thinking and planning, collaboration and partnership development. Willis has facilitated many meetings including conversations between community groups and a school corporation and an education reform organization. He regularly reviews foundation grant requests.
Willis reveres his parents who modeled and expected community service - "you should improve every place you live." United Ways have been a major beneficiary of Willis' voluntarism as have many fraternal, church and community groups. Service is now a vocation. His goal is to be used up improving the human condition.
---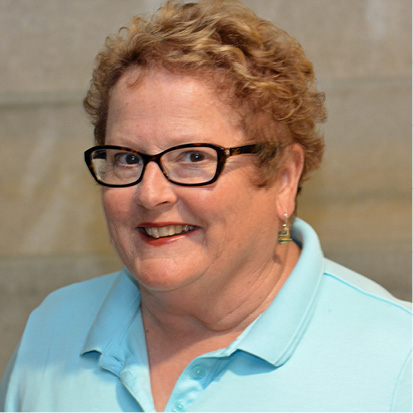 Carolyn Dederer
Areas of Expertise: All areas of nonprofit leadership and management, strategic frameworks, grantmaking
Carolyn has worked for 36 years in in human service management, fund raising, teaching, and community problem-solving service. She was the CEO of Day Nursery Association for 15 years and worked for 11 years as CEO and Campaign Director for three other United Way organizations. She is a results-oriented leader with strong experience in agency management, fundraising management, training, community relations, and coalition building. She also served as Senior Development Director for Indiana University Foundation. Since 2013 she has consulted with a wide variety of nonprofit organizations and funders.
---
Jill Gordon
Areas of Expertise: Youth Philanthropy, Next-Gen Giving, Mulit-generational Family Philanthropy, Youth Leadership, Community Collaboration with a Youth Service Component
Jill Gordon serves as the Program Director and primary contact for the Youth Philanthropy Initiative of Indiana (YPII).  Locally based in Indianapolis and nationally connected, YPII is a signature program of the Indiana Philanthropy Alliance.  The mission of this unique statewide collaborative is "to grow lifelong philanthropist who share of their time, talent, and treasure for the common good." YPII encourages foundations and youth-serving organizations to engage youth in four pillars of philanthropy: serving, giving, leading, and engaging within their communities. As Program Director, Jill oversees YPII's role in providing youth philanthropy workshops, resources, technical assistance, and best practices to nonprofits and foundations. She brings over 16 years of experience in the nonprofit arena, with a strong focus on program and curriculum development, training/evaluation, grant writing, and nonprofit management. Jill is passionate about lifelong learning, community collaboration, and empowering youth to take action and make a difference.
---
Kathy Pedrotti Hays, MPA
Areas of Expertise: Developing and implementing CSR planning and social enterprise development, strategic philanthropy planning, attaining b corps certification
For more than 20 years, Kathy has helped organizations adjust their actions for maximum positive social impact. By blending experiences from both nonprofit and for-profit businesses; Kathy helps companies drive revenue, generate success and create positive work environments by developing and implementing social responsibility and giving programs. Kathy's career in corporate social responsibility began as the first marketing director for an Ohio-based law firm. Here, she realized organizations that acted in a socially responsible way could recognize profits beyond the bottom line. To foster this interest, she earned an M.P.A. with an emphasis in nonprofit management through the IUPUI School of Public and Environmental Affairs.
Kathy cultivated her leadership ability at AIDServe Indiana as the statewide director of education and training. She then became the executive director of the Marion County Family Advocacy Center where she assisted the organization in coordinating child abuse and domestic violence investigations. In that role, she was responsible for managing a staff of 28 and a budget of $1.5 million derived from federal, local and private sources.
Kathy has helped to grow and develop the social enterprise movement by assisting companies in their business planning and implementation of their social responsibility. Kathy also recently assisted the first Indiana-based company in attaining B Corp status. She has significant facilitation experience and currently serves as the Indianapolis facilitator of the Women's Presidents' Organization, an international organization that provides monthly confidential peer learning sessions for women business owners with revenues in excess of $2 million annually. She has facilitated numerous client and neighborhood focus groups and key informant surveys for strategic planning and collaboration projects done on behalf of small, medium and large nonprofit and for-profit organizations. She is also a former faculty member of The Fund Raising School at Indiana University.
---
Nora Hiatt
Areas of Expertise: Writer and producer (writing case statements for capital campaigns, creating videos, profiling volunteers and success stories)
Nora Hiatt is an experienced writer, interviewer and strategist. Throughout her career, she has written for print and broadcast, translating professional jargon into clear, understandable stories. In addition, Nora has worked with many nonprofit organizations, writing case statements for major capital campaigns and developing marketing videos that vividly communicate their mission and values. For 14 years, she was senior producer of Sound Medicine, public radio's award-winning weekly magazine about medicine and health. As communications manager for Washington Township schools, she handled strategic and crisis communications for issues ranging from the rollout of the adoption of the International Baccalaureate curriculum to incidents involving serious misconduct and tragic accidents.
Nora has also worked as a major-market television news producer, documentary and instructional filmmaker, writer, editor and consultant for nonprofit organizations.
---
Anne Hudson
Areas of Expertise: Strategic planning, finding and implementing best/evidence-based practices, collective impact, needs assessments, proposal writing,  board/volunteer/team development and training, evaluation
Anne Hudson is founder of Good Seeds LLC. Yep, a gardening reference, but it also finds "roots" in most spiritual traditions. Since 1990, when Good Seeds was first planted in a tiny loft, Anne's greatest hope has been to inspire good things – things that uplift, improve, enliven and effect positive change. Alongside a small cadre of exceptional consultants, Anne customizes service. In partnership with clients, she uses good ideas, evidence-based practices and data from across fields to inform any work. She loves to help creatively solve problems, successfully wrestle with competing tensions, improve impact or find a simple path that will keep a dream moving forward.
Clients most value her as a thought partner, an asker of questions. She leads staff retreats and planning sessions, writes toolkits and blogs, designs engaging trainings, organizes events and champions collective impact. She researches, sets up systems, develops initiatives, evaluates grantees, leads evaluation or designs evaluation tools. She also builds board and staff improvement plans. Clients often ask for staff/board coaching around struggles with direction, relationships or effectiveness. Anne has worked with grantmakers, including philanthropists and foundations. She has helped state government agencies, nonprofits, neighborhoods, intermediaries and small international and local NGOs. She's also taught a variety of topics at conferences, at local universities and for worship communities, intermediaries and grantmakers.
Anne received her MSW in social/economic/international development from Washington University-St Louis and dipped her toes into seminary. She worked in rural Kenya and used those grassroots strategies to empower low-income residents in an urban Indy neighborhood. To this day, she advocates for equity, justice and barrier-busting.
---
Zachary Kester, JD, LLM, CFRM
Areas of Expertise: Legal Services (organization and compliance)
Zac Kester, Executive Director of Charitable Allies, Inc., has practiced law primarily for charities for nearly 10 years and holds an LL.M. in the needs of tax-exempt organizations from Indiana University Maurer School of Law as well as a Certificate in Fund Raising Management from the IU Lilly Family School of Philanthropy. He is a recognized leader in the field and presents regularly on nonprofit legal topics to organizations around the State of Indiana, as well as contributing frequent articles and insights to Charitable Advisors' Not-for-Profit News and other industry publications. Zac serves as part of the Indiana Philanthropy Alliance's Legal Help Desk and serves several different private and community foundations as a consulting executive for programming, board direction, outcomes and funding prioritization, and grant recipient data collection and management. Zac is a director and Board President for Ascent 121 Inc., a Marion County anti-human trafficking organization, and a director at Indiana Philanthropy Alliance. His experience as both an attorney and nonprofit advocate makes him a valuable resource for organizations looking for help on legal, funding, operations and board governance topics.
 
---
Rebecca Kirby
Areas of Expertise: Capacity building, organizational planning, executive transitions, interim executive director, staffing allocation review, staff/board development/training, strategic planning, system assessment/process development
Rebecca has been the President of Metamorphosis Change Consultants since March of 2011. She has been working in the nonprofit sector since 1998 and provides hands on assistance and strategy guidance to new and transitioning organizations. Her consulting and advisement includes services such as start-up, board development, strategic and operational planning, leadership searches, interim leadership, regional expansion and special projects. Prior to establishing Metamorphosis Change Consultants, Rebecca was Executive Director of a statewide nonprofit organization in Indiana, About Special Kids (ASK). While at ASK she facilitated a significant refresh of the organization that included a change in name, branding and overall image. These changes contributed to a 275% increase in clients served, an increased budget and broader reach of the organization through statewide staff. Rebecca has always worked in the nonprofit sector and has also held positions at Riley Hospital for Children and the Indianapolis Resource Center for Independent Living (now, accessABILITY). Rebecca holds a bachelor's degree in social work and a master's degree in public affairs with a concentration in nonprofit management and is a member of the Indiana Philanthropy Alliance.
---
James Klusman, PhD
Areas of Expertise: Strategic planning, governance, staff development
Jim is an organizational development coach specializing in nonprofit governance, planning, and operations. He served as Development Director and later President and CEO of The Community Foundation of Greater Lafayette from 1992 - 2006. Beginning in 2003, Jim provided consulting services for various Indiana nonprofit organizations. Typical consulting projects have included executive coaching, governance, strategic planning, community planning, investment analysis and board training and organizational development.
Prior to his career in the community foundation field, Jim served on active duty in the United States Air Force for 26 years, primarily as a pilot, instructor pilot, and aircrew commander. Jim has served as a member of the faculty for the Council on Foundations' Center for Community Foundation Excellence. He holds a bachelor's degree in mathematics and a Ph.D. degree in experimental psychology with a research emphasis on attitude change and human learning.
---
Mike Knight
Areas of Expertise: Strategic communications and storytelling (including PR, media, online communications and advertising)
Mike is a marketing/communications consultant and freelance writer. Since graduating from Purdue University with a B.A. in Humanities, he has worked in sales, regional marketing for General Motors, corporate communications, advertising and as a freelance writer and journalist. Though he has written about a number of topics and earned hundreds of bylines, his focus and passion has been directed towards social justice and equality.
Mike has written for a variety of publications including: The Chicago Sun-Times, Midwest Living, Indianapolis Monthly, In-flight magazines, Minneapolis-St. Paul magazine, Thrivent Financial, Target Corporation, Modern Bride and Purdue University. He has also worked for, with, or counseled and advised a number of nonprofit organizations and funders, has written and produced a video for Eli Lilly's annual shareholder meeting, and created/wrote for/ran Sky Blue Window (an online magazine about the arts in Central Indiana). Along the way he has received numerous awards and recognitions of his work, including an Emmy and an Addy.
---
Harry McFarland
Areas of Expertise: Organizational policy/procedure and practice evaluation, board development/training, board and staff relationships, program development and implementation using results based accountability
Upon retiring in 2009 as Vice President for The Indianapolis Foundation, an affiliate of Central Indiana Community Foundation (CICF), Harry reopened his independent consultancy HTM Services. While at CICF, his leadership role in The Indianapolis Foundation's Family Success Initiative work and other specialized grant programs made him the primary liaison for board members on the Foundation's strategic grantmaking. He also provided leadership for grant evaluation on CICF's Community Initiative Team and for the Legacy Fund, a CICF affiliate.
From 1989 – 2001, Harry was President of HTM Services, Inc., an organizational and management consulting service to government agencies and nonprofit organizations. Harry's past engagements include: providing technical assistance to organizations applying for grants from Lilly Endowment, Inc. and conducting evaluation and assessment of existing grantees. He served as the consultant in the development and implementation of the Indianapolis Commission on African American Males for Mayor Goldsmith.
Additional past engagements include providing strategic planning, organizational and board development consulting services. Harry helped organizations document effective collaborative programs including a School/Community Collaboration Process for the United Way of Central Indiana, and the Indianapolis Private Industry Council, Inc.'s Youth Employment Development Network. Harry also served as an evaluation and program development consultant for the National League of Cities and the New School of Social Research. Prior to opening his independent consultancy business Harry served in leadership capacities in the workforce development field at both the city and state government level. He left public service in 1982 and moved into the private sector workforce development industry for several years. Harry earned a B.S. from Indiana University. He attended Harvard University's Institute for Manpower Administration and the University of Phoenix's MBA Program.
---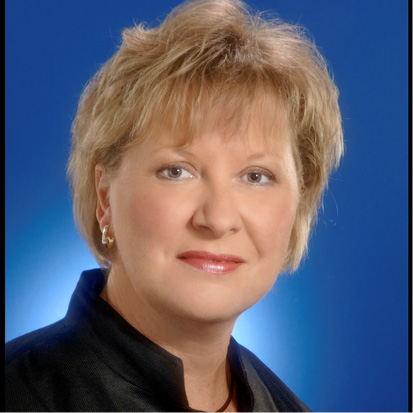 Edie Olson
Areas of Expertise: All aspects of leading a nonprofit, including program development and evaluation, measuring outcomes, finance, HR, public relations, fundraising, grant writing, strategic planning, board recruitment and training, leadership development, risk management, collaboration and mergers
Edie Olson is a licensed clinical social worker with nearly 40 years of experience addressing the needs of vulnerable individuals and families. Edie's commitment to underserved populations began with the launch of her career at what is now Eskenazi Hospital. Her work there with abused and neglected children as a pediatric social worker precipitated her pioneering work to reform Indiana's child welfare practices. As a faculty member of the IU School of Social Work and director of its public child welfare training project, she championed child welfare system change to focus more resources and efforts on preserving families, rather than separating children from their parents and community. The last 24 years of Edie's professional career were spent at Families First where she served as President and CEO for 22 years. While at Families First, she experienced all aspects of administration and was at the forefront of program development to meet the changing needs of families. Under Edie's tenure, Families First maintained an excellent reputation for its use of evidence based practices, focus on results, sound fiscal management, and attention to quality.
Since her departure from Families First, Edie's consulting practice has included executive coaching, assessing the psychosocial needs of university students, facilitating the development of a strategic plan, and evaluating funding proposals.
---
Mike Stone
Areas of Expertise: Strategy development, board governance, and evaluation
Mike launched his nonprofit consulting practice in 2005, after spending the early part of his career in higher education and later as executive director of a community foundation. As a consultant, Mike has served over 150 clients including private foundations, community foundations, United Ways, social service agencies, school systems, arts organizations, and community development organizations.
Mike has written and taught numerous undergraduate courses in nonprofit management for Huntington University's EXCEL program. He has published numerous articles for CausePlanet, a web-based resource for nonprofits, and in 2017 self-published a book titled, From the Inside Out: A Nonprofit's Guide to Meaningful Strategy.
Mike earned bachelors and master's degrees from the University of Louisville and a Ph.D. in higher, adult and lifelong education from Michigan State University.
---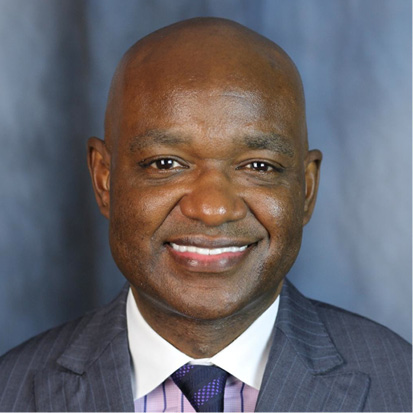 Michael Twyman, PhD
Areas of Expertise: Effective governance, performance management, impact evaluation, strategic thinking
Michael is the Principal/Owner of InExcelsis, LLC, a private consulting firm for institutions and corporations seeking to maximize their performance and effectiveness. In 2015, Michael returned to his hometown of Indianapolis to head up OpportunIndy, a community-based, violence prevention initiative, aimed at improving the life outcomes of young African American males. Formerly, he served as the Director of the UALR Institute on Race and Ethnicity, where he led racial justice efforts in the state of Arkansas. Michael has had an impressive career in nonprofit management and has held senior leadership positions in the public and philanthropic sectors. He is the founding Grants Director for the Pulliam Charitable Trust, having served14 years. Michael's professional experience also includes serving as the Special Assistant to the Mayor of Indianapolis, where he helped spearhead major capital improvement projects and instituted faith-based partnerships with city departments.
Since 1995, Michael has maintained a professional practice as a private consultant and worked with numerous organizations on governance, strategic planning, fund development, and evaluation. His reach is national in scope, and he has distinguished himself as a subject matter expert in the areas of diversity, inclusion, and equity.
Michael graduated with high honors from Fisk University in Nashville, Tennessee, with a Bachelor's degree in Political Science and Religious and Philosophical Studies. He studied International Politics and Law at the London School of Economics on a Fulbright scholarship from Vanderbilt University. Michael attended Tulane Law School in New Orleans, Louisiana, and later earned Master's and Doctorate degrees in public policy from Indiana University. Michael is an Associate Faculty Member of the Lilly Family School of Philanthropy, where he recently designed and currently teaches courses on Race, Social Justice, and Cultural Diversity.